Our Guiding Principles
⟿ Objective:
"To reach people within our community who may benefit from a gift tailored specifically to the needs of the recipient and their whanau"
⟿ Mission:
"Supporting people in the Taumarunui area experiencing challenging health issues"
⟿ Vision:
"That the Taumarunui area is a supported and supportive community"
Our Story
The story of the Taumarunui HOPE Charitable Trust began in 2013 when a group of Ruapehu District residents held a 'High Tea' for a Taumarunui local named Heidi who had been diagnosed with cancer.  The 'High Tea For Heidi' raised funds for Heidi to go to a retreat.
Following the success of the High Tea, the organisers realised there was a need for similar support within the community, and for something that offered an element of hope.  Plans were put into action, and in February 2014, the Taumarunui HOPE Charitable Trust was established.
The process the HOPE Trust follows today is simple:
Members of the community nominate recipients confidentially.
Trustees assess the nomination against the terms of our mission – experiencing a challenging health issue. 
If a nomination meets our guiding principles, two Trustees will meet with the recipient to hear about their situation and discuss a gift tailored to the specific needs of them and their whanau.
To support members of our community, we rely on the support of the wider community, so operate a number of fundraisers each year.  These fundraisers range from regular cake stalls to an annual event (when conditions allow) anticipated and enjoyed by the wider community.  The funds raised from the community are redistributed to recipients within the community – community supporting community, what could be better!
Our Trustees
The HOPE Trust is administered by between five and seven trustees, all of whom are residents of Taumarunui and the surrounding area.  The 2022-23 Trustees are shown in the photo at right, and are (left to right):
Karen Lord
Kerrie Buchanan (Retired Trustee)
Helen Peacock (Treasurer)
Yvonne Higgs
Scott Riches-McPherson (Secretary)
Christopher Riches (Chairperson)
The Taumarunui HOPE Charitable Trust is a Registered Charity, Number CC56143.
The Process
We seek and welcome nominations for people to become a recipient of the Taumarunui HOPE Charitable Trust, so if you know of someone you feel would benefit from our support, please get in touch! 
You can contact us via email or by using the Nomination Form on this page. 
All nominees must be a resident of the Taumarunui area and must be experiencing a challenging health condition.
All nominations are completely confidential – your name will not be shared with the nominee or anyone else outside the HOPE Trust. 
Our Sponsors & Activities
Community Supporting Community!
We operate a number of fundraisers each year in order to raise funds for our work in the community.  These fundraisers range from regular cake stalls to an annual event.  A selection of our sponsors and fundraisers are shown below, and you can find more details and photos on our Facebook page.
A Selection Of Our Current Sponsors: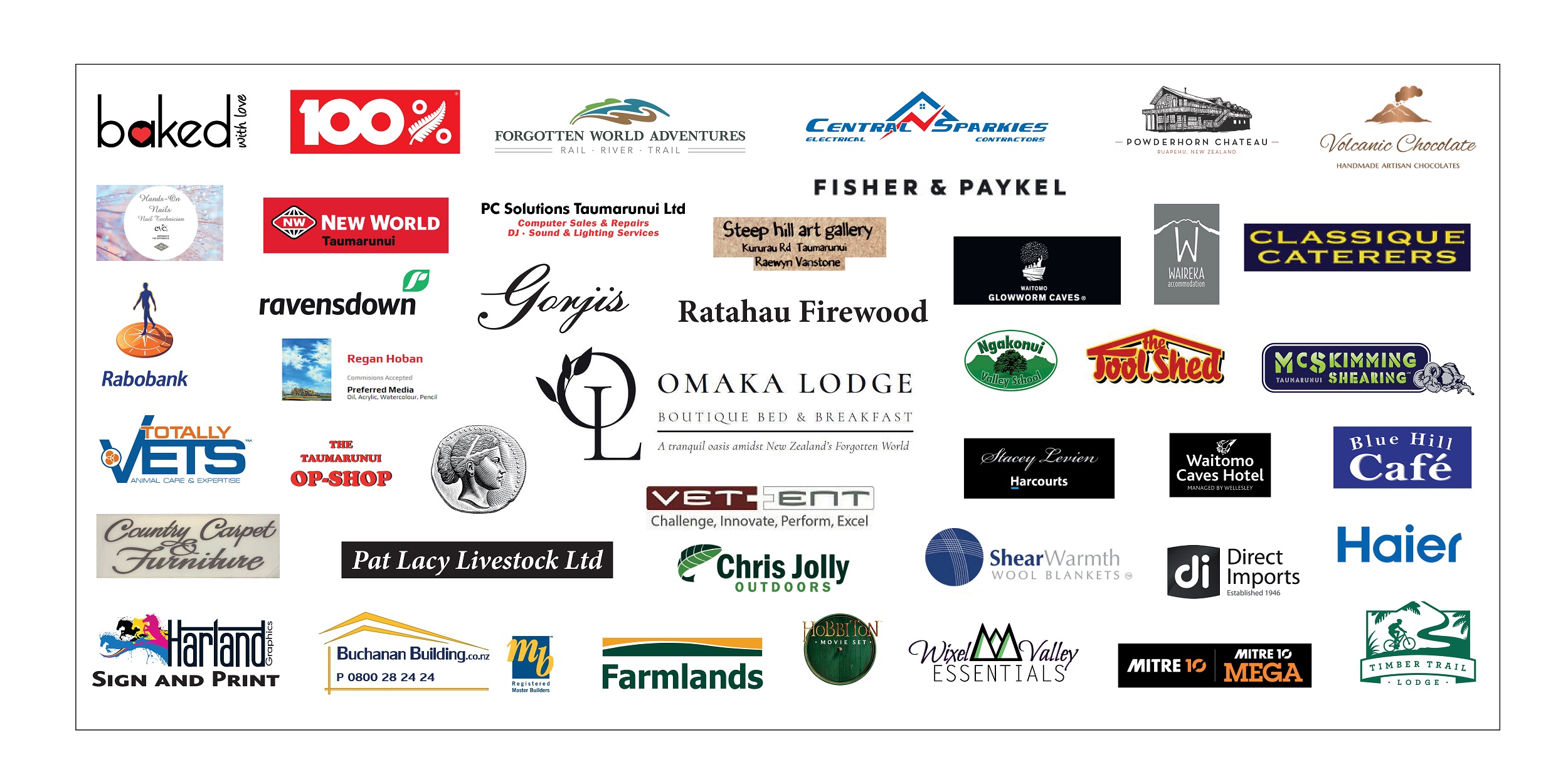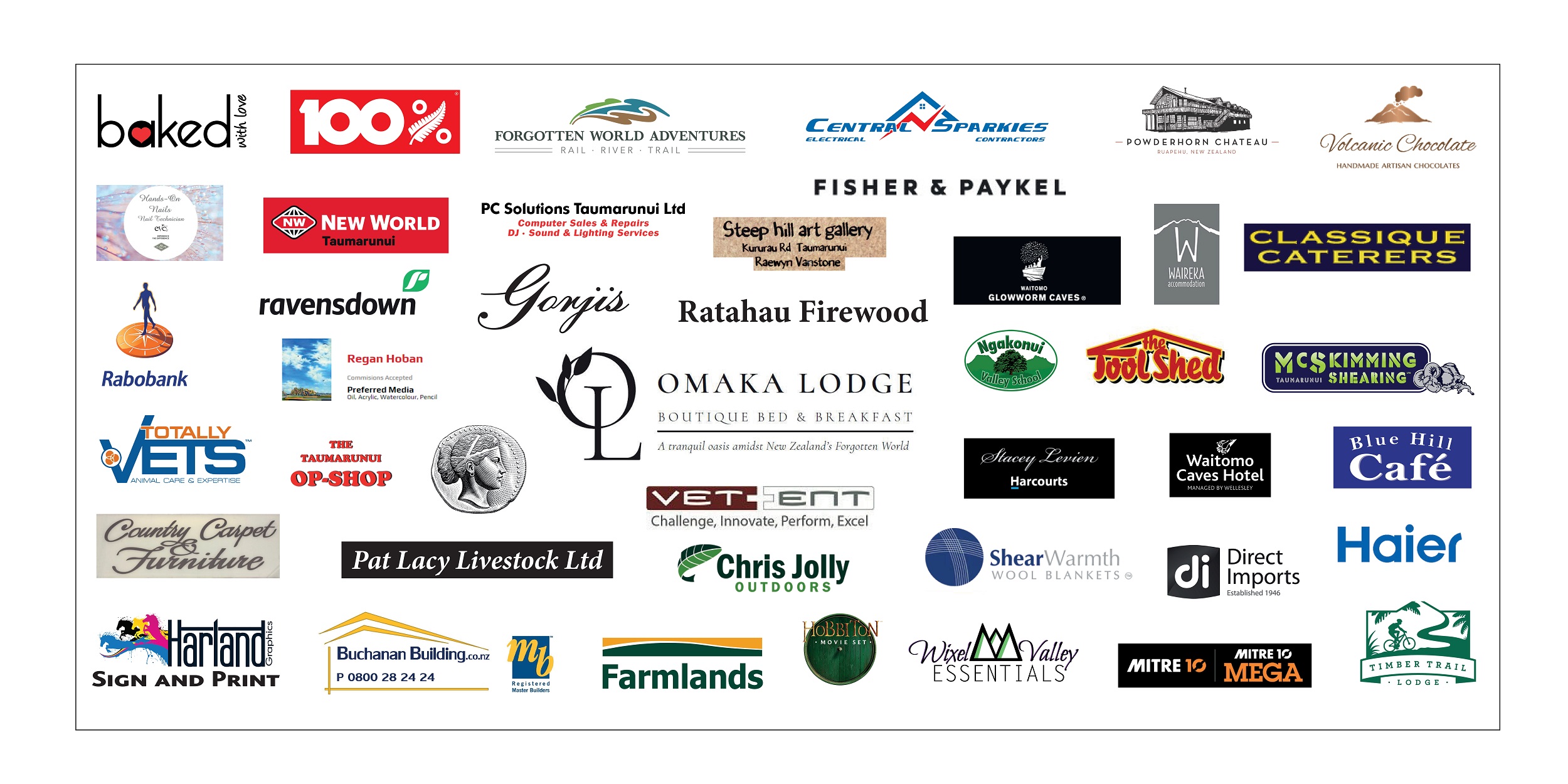 Previous Fundraising Events: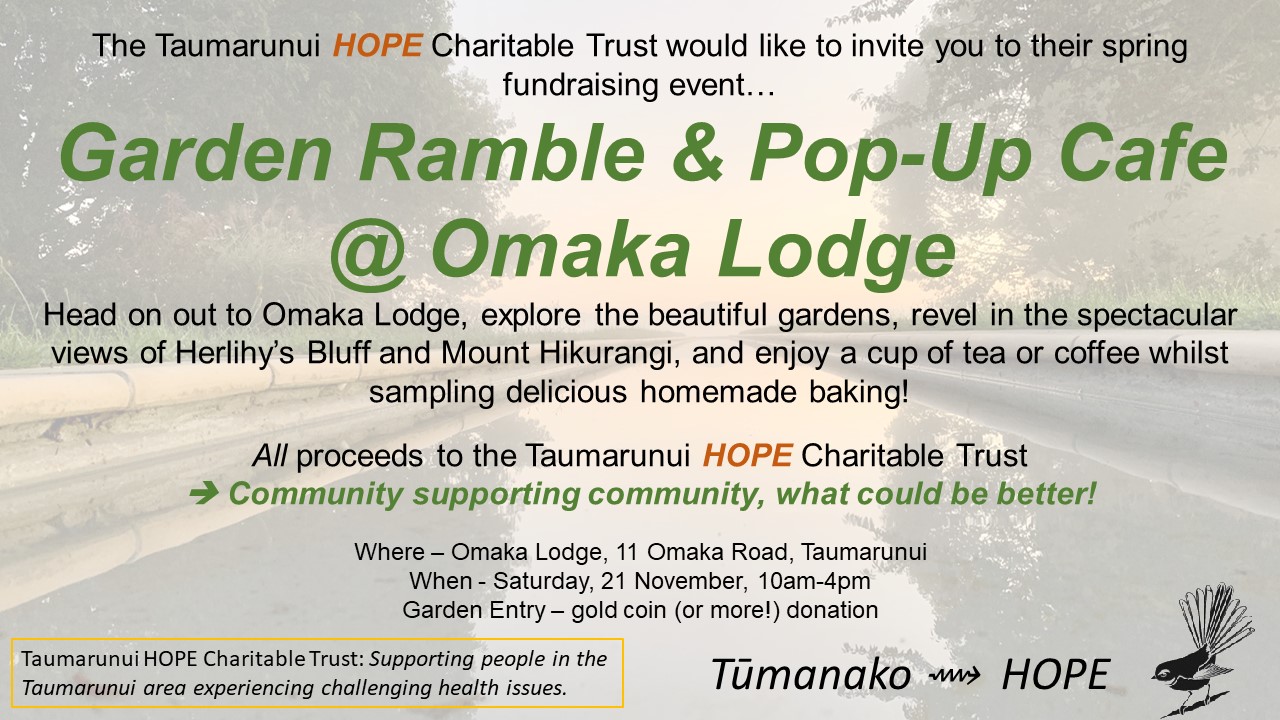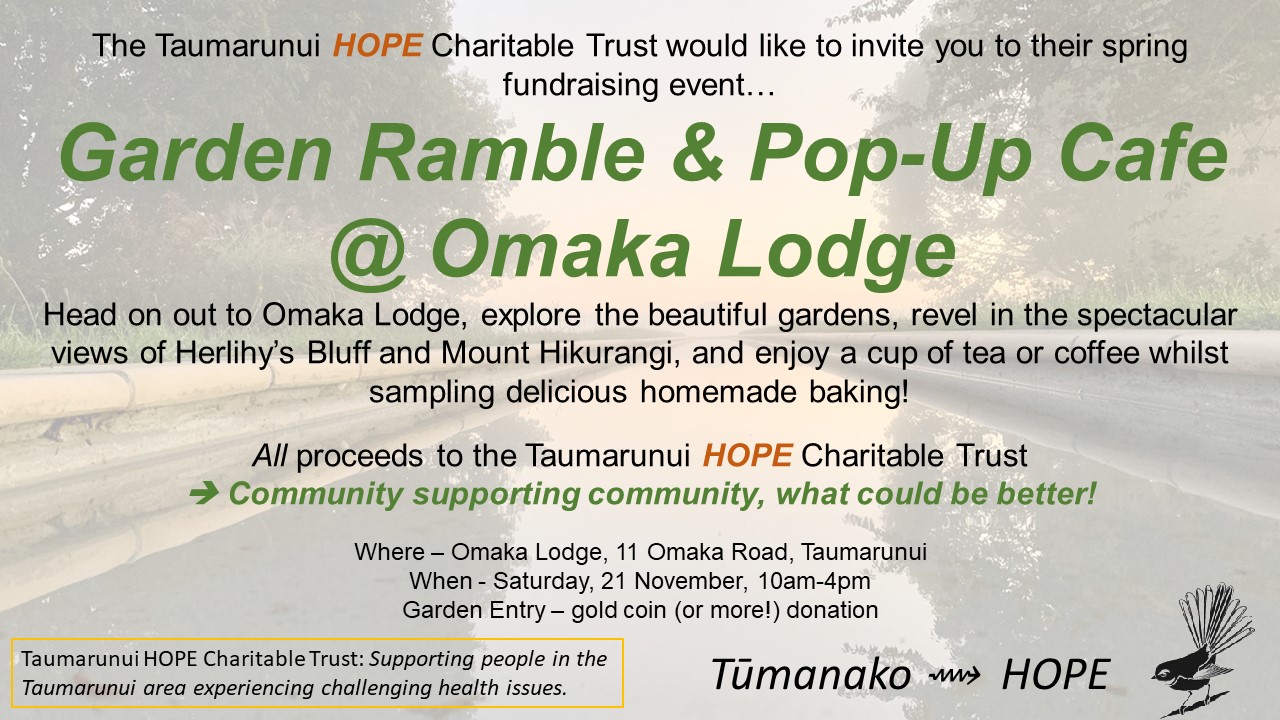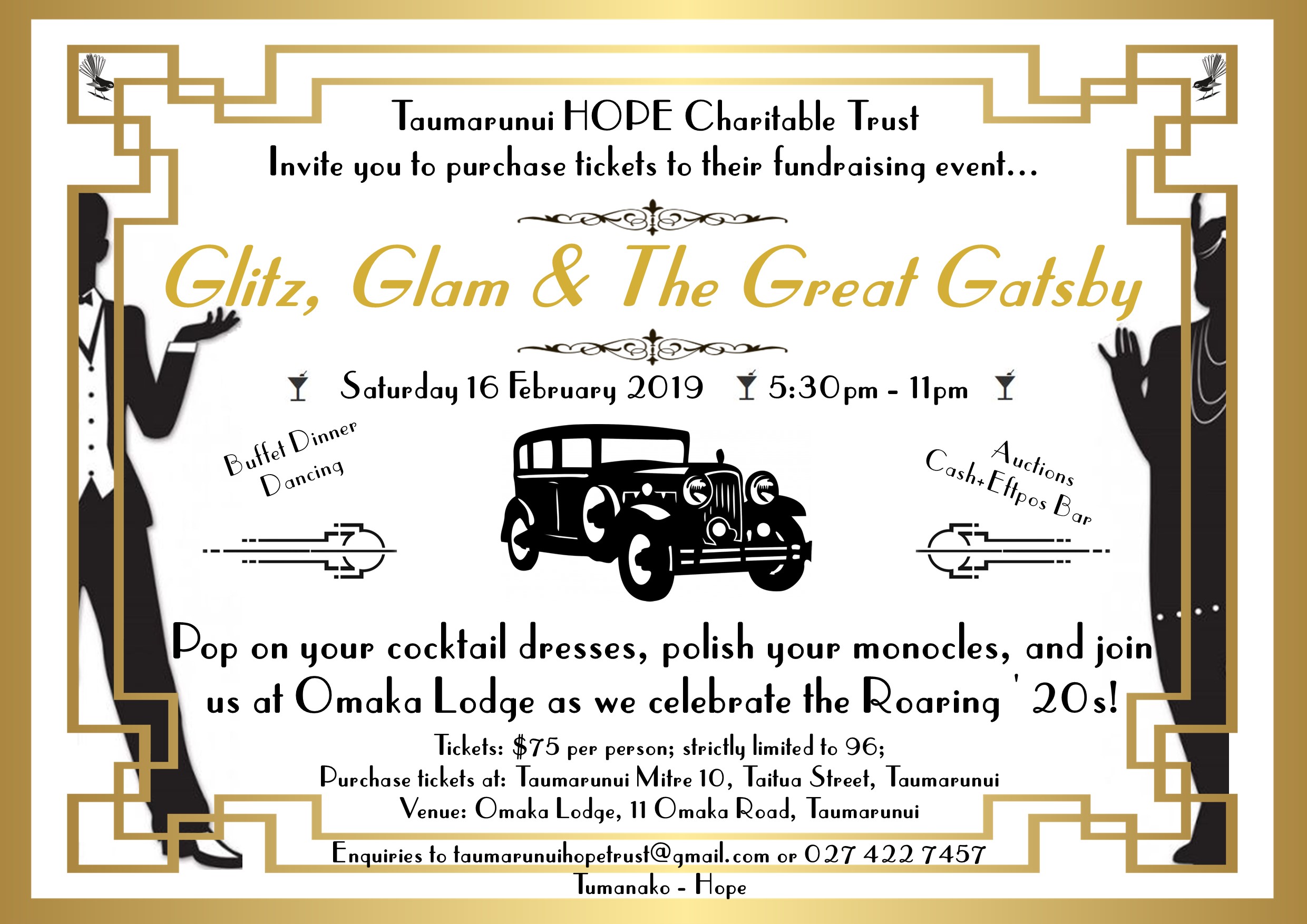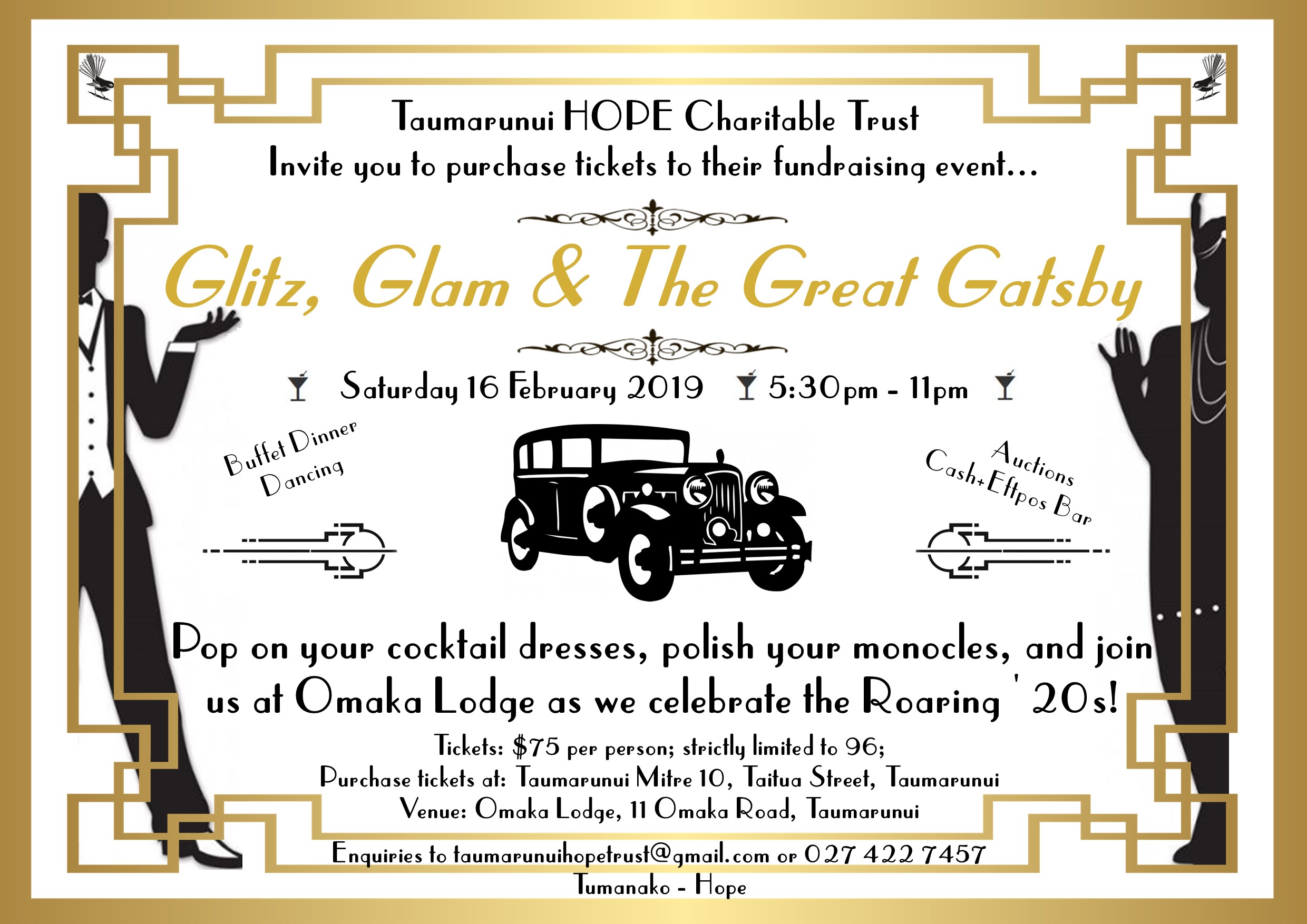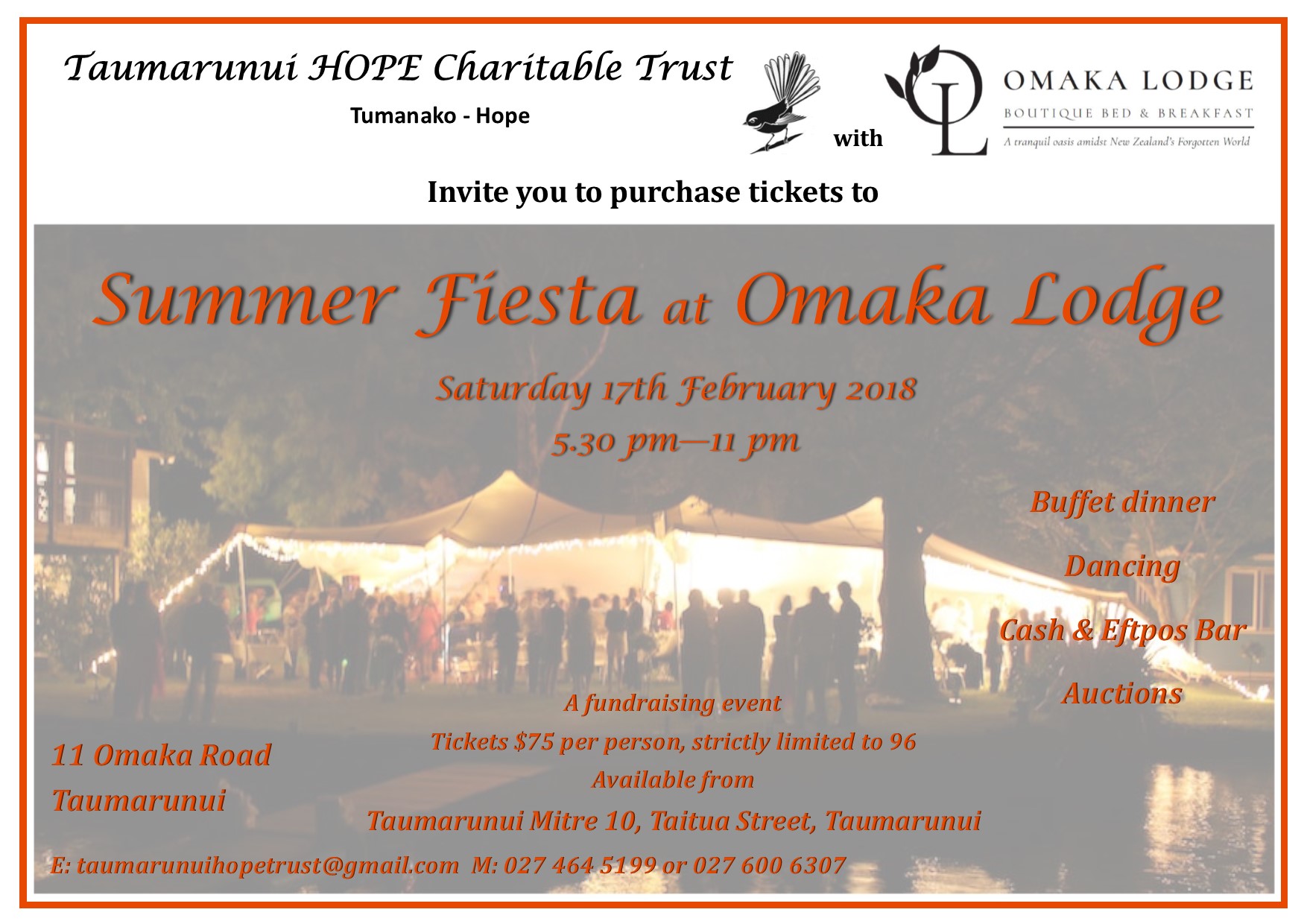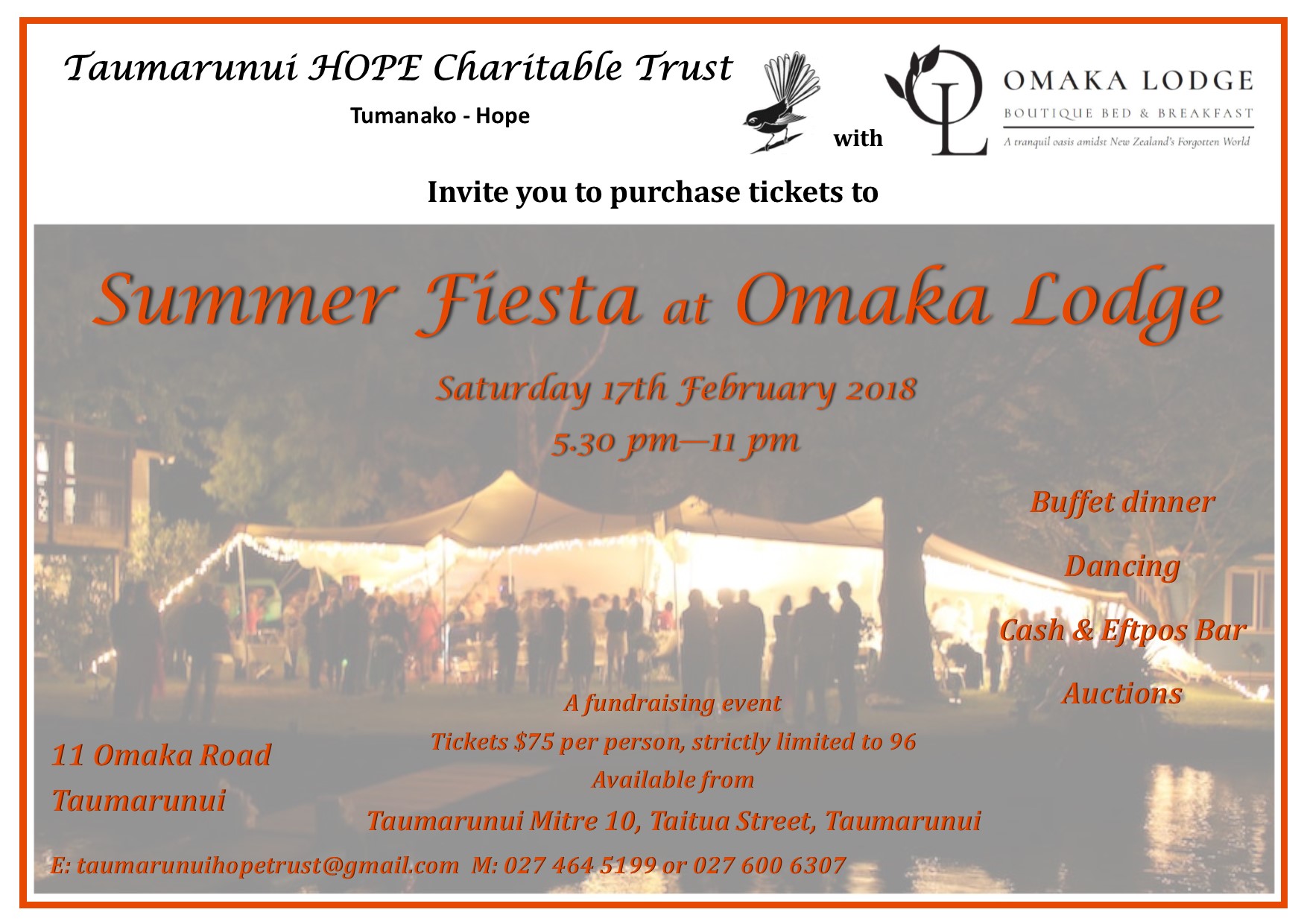 Please click here to go to our Facebook page and "Like" to get updates.
[fts_facebook type=page id=1427174247545977 access_token=EAAP9hArvboQBAD0KzcXfLjOzBFa2Orb5vzofMuZB4cB1MKo5cZADHT6ZC3MmEvjv8Qqm5ZBLxDnJRu99NkTDZCMXFULgYGvngbwKuFxU1UeF2fb8tzOjFQPokyQff3wIqTa3N2hbIHIUjpfdmo308LKVMI5n7a2kH3UbbyOpIdQZDZD posts=6 description=yes posts_displayed=page_only]
Some Of Our Past Recipients
Beautiful People
The Taumarunui HOPE Charitable Trust has been honoured to have been able to support a wide number of recipients from all walks of life.  Some recipients choose to remain anonymous, while others have given permission to share their experience.  Shown below are some of the recipients whom we have been supported since 2014.